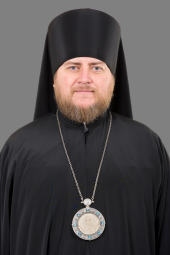 On November 15 His Grace, Bishop Matthew of Sourozh, Interim Administrator of the Patriarchal Parishes in the USA marks his 5th Anniversary of the Episcopal ordination.
We express our heartfelt wishes of God's assistance in our Archpastor's further ministry for the Holy Church.
We fervently pray that the Lord Jesus, our Heavenly High Priest, may bless our Bishop with good health, great achievements in serving at the altar and preaching of the Holy Gospel, as well as with all abundant graces and grant him many years!