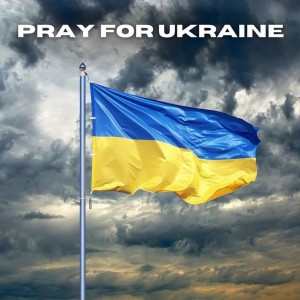 Dear brothers and sisters!
Dear parishioners and friends of St. George!
I ask you to offer your fervent prayers for Ukraine, the country originated from the common Dnieper Font of the Baptism of all the Russian Orthodox Church!
That country is presently under military attack from the neighboring state of Russian Federation. The war came to the blessed city of Kiev and to the lands of Rus'.
As your pastor, I ask you for your prayers for peace and for the end of that fratricidal war!
I also ask you, while you will be in our temple, to refrain from any political discussions regarding these sorrowful events, as well as from publicly taking sides with any of the parties fighting in that war. Our parish consists of the people of different ethnic backgrounds and political views, so let us not be divided. But we have to be united by Holy Orthodox faith and by desire to see peace on the lands of historical Holy Rus'.
GOD BLESS AND PRESERVE RUS'-UKRAINE!
Дорогие братия и сестры!
Дорогие прихожане и друзья церкви святого Георгия!
Призываю вас вознести горячие молитвы за Украину, страну происходящую из общей Днепровской купели Крещения для всей Русской Православной Церкви!
Эта страна сейчас подвергается военному нападению соседнего государства, Российской Федерации. Война пришла в благословенный город Киев и на земли Руси.
Как ваш пастырь, я прошу вас молиться о мире и об окончании этой братоубийственной войны!
Я также прошу вас, когда вы будете в нашем храме, воздерживаться от политических дискуссий по поводу этих скорбных событий, а также от выражения поддержки какой-либо стороны, воюющей в данном конфликте. Наш приход состоит из людей различного национального происхождения и различных политических взглядов, а поэтому да не будет у нас разделения. Но мы должны быть едины в нашей Святой Православной вере и в нашем желании мира на землях исторической Святой Руси.
БОЖЕ, БЛАГОСЛОВИ И ХРАНИ РУСЬ-УКРАИНУ!